Light rice waffle
This is a tasty and healthy snack for the whole family. Light and crunchy waffles taste well dry, and when you add sausage, cheese or tomato, they constitue a great low-calory sandwich.
Whe you add jam or fruit you can have a tasty dessert.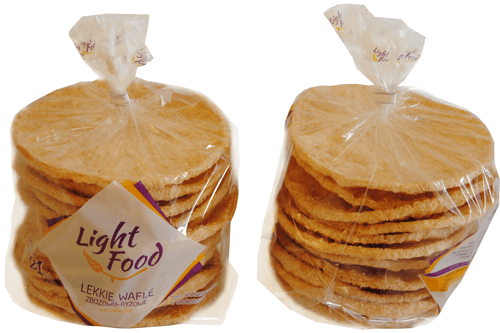 Light rice waffers, without preservatives, sugar and cholesterol
are packed in translucent film, 11 pieces per pack,
net price per pack (60 gram) 2.50 net + 5% VAT tax
Contents: wheat flour, soya oil, rice flour, marine salt.
Final consumption date is six months..